3. Counterpoise [Fish out of Water]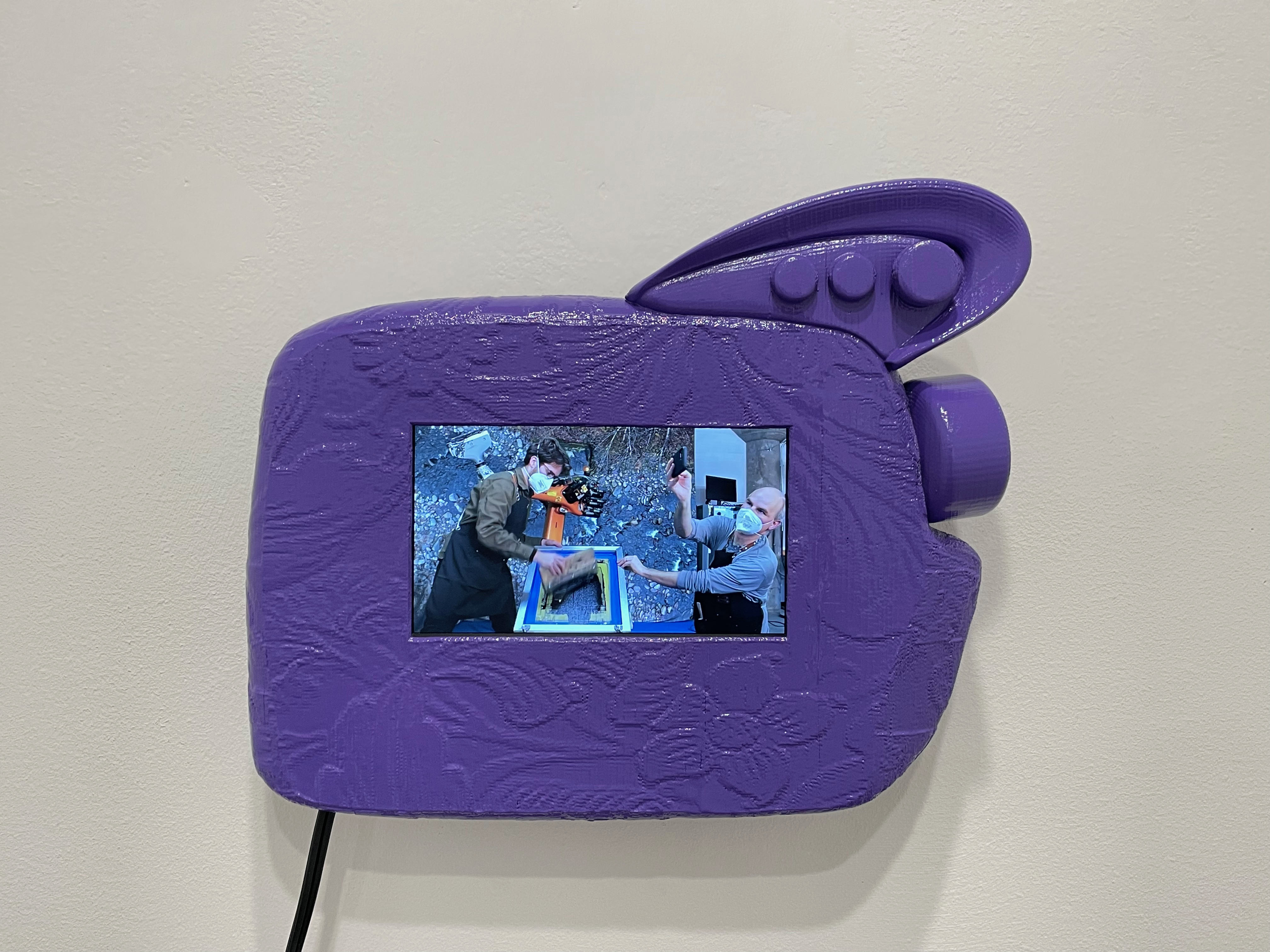 Counterpoise [Fish out of Water] draws from the ideas of William Morris and John Ruskin to explore how industrial robotic tools might be deployed to produce unique 1/1 editions based upon a single image block. In this version of the age-old fight between authenticity and simulacra, Happy Returns polarizes the relationship between the copy and the original by producing unique 1/1 screen printed T-shirts hand in hand with unique 1/1 video works that unpack the production process and show the corresponding designs being printed.



Speculating upon handcrafted filigree computer cases the design of the shirt combines the "Kuka Teach Pendant," a handheld computer used to train the robot, with a floral William Morris pattern that is mapped onto the surface of the pendant's case. Recalling ornate Arts and Crafts objects, this collaboration of the ergonomic interface and flowing stylized patterns gives rise to the title of the first work, "Fit For Porpoise," a play on the Morris dictum of whether something is "Fit For Purpose." For Morris this was a critique of the industrial revolution as not being fit for the purpose of creating a fair and equitable society for people. Morris held in contempt that which it produced, the conditions within which things were made and the outcomes of these products systems upon people and society. Later in life Morris softened his stance against the industrialization of handiwork and craft arguing that a healthy collaboration with machines was possible in the creative fields.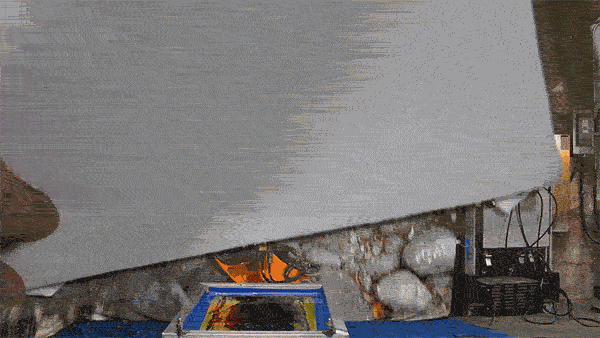 Happy Returns repurposed a Kuka industrial robot formerly used in an automotive factory and it retooled with a custom squeegee to flood the screen and pull the shirts. Each shirt will have unique color combinations and be individually numbered. The process of production of each printed design is extensively documented by an individual video drawn from a number of perspectives and vantage points overseeing the printing phase. Wide, mid range and close up shots are edited down to tell a story of process and production. Each video is unique and tied inextricably to its physical twin.



Counterpoise [Fish out of Water] references the dialogue between two states of being. The virtual or simulated space where the robot is choreographed and then the studio environment where it performs. It negotiates these two modes of making to produce an artifact that embodies a conversation between simulated routines and the physical process that enacts them.